UK Information and news about South Bristol Amateur Radio Club. SBARC run various training courses for those interested in becoming a Licensed Radio Amateur.

URL : http://www.sbarc.co.uk
SBARC Website

For SBARC we host a WordPress website where we look after all the upgrades, including plugins. BitSolver Limited has created a custom theme for SBARC from scratch.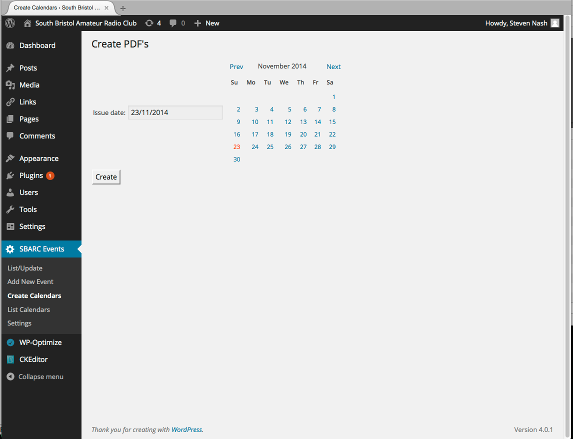 BitSolver Limited has created a bespoke plugin for maintaining the SBARC event calendar. The administration page has the ability to generate PDF calendars and flyers for printing etc.
Event information is also published via an RSS Feed and public Google Calendar. This gives club members, and the public, a variety of ways to stay up to date with club events.
We maintain the SSL Certificate to provide secure access to the administration features of WordPress.
SBARC Domain

BitSolver Limited maintain the SBARC domain registration and renewals for the club.
SBARC Google for Work

BitSolver Limited maintains the free edition, which is no longer available to new customers, of Google for Work.
SBARC makes very good use for the document and collaboration features the come with Google for Work. Club documents and correspondence are easily updated. When another member takes over a committee role they simply take control of the relevant Google for Work account. There is no need to pass over lots of software or data files.
SBARC Twitter

BitSolver Limited has create a script to automatically announce upcoming SBARC events via the SBARC Twitter account. Events are announced 2 days before the start date.