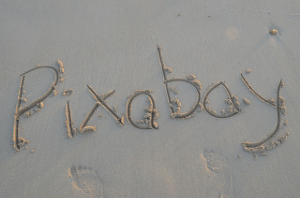 BitSolver Limited is embracing 2015 and has kick-started the new year off by polishing up our Website. We haven't made any radical changes, just a bit of good old spit and polish. We hope you find our site a bit clearer and brighter, please let us know what you think.
Images for your Website literature

Finding royalty free images for your Website or royalty is not always easy. A good site that offers royalty free images, also for commercial use, is Pixabay. You should check out the terms and conditions before using the images. Images of buildings, people, Celebrities etc may require permission from the owner/person. You want be able to associate certain images with you business, company, or brand. And you should always check that you are complying with local laws.
Having said that, there are some great images on Pixabay that will give that extra finishing touch to your Website. As always we can help you spruce up your Website with images so feel free to give us a call or drop us an email.
Donate images

Pixabay relies on people donating images and art for other people, or businesses, to use. So if you have some good images or clipart, that you have the rights to, then you can upload them to Pixabay for others to use. Again you must make sure that you do not violate any copyrights, trademarks, and local laws etc. If in any doubt seek legal advise.